Sole Trader/Partnership Business Operator
If you're setting up business as an individual (a 'sole trader'), it will speed things up if you provide your tax file number (TFN) when you apply.
Australian business number
An ABN is a unique 11-digit identifier that makes it easier for businesses and all levels of government to interact.
You will need an ABN to:
operate in the GST system, including claiming GST credits
avoid pay as you go (PAYG) tax on payments you receive
confirm your business identity to others when ordering and invoicing
connect to Manage ABN Connections or get an AUSkey to transact online with government agencies
be endorsed as a gift deductible recipient or an income tax exempt charity.
If you cease business, you will need to cancel your ABN. Before doing this, make sure you've met all your lodgment, reporting and payment obligations such as activity statements and PAYG withholding reports
Registering your business name
Most businesses will need to apply for a registered business name with the Australian Securities & Investments Commission (ASIC).
You can carry on a business in your own name without registering a business name if you don't change or add anything to your name. For example, John Smith doesn't have to register a name to trade as J Smith or John Smith, but he does to trade as John Smith Landscaping.
To apply for a registered business name you will need to have applied for or have an ABN.
By 31 October 2018 all businesses will need to register all trading names as a business name with ASIC in order to continue operating with it.
Company/Trust Business Operator
If you plan to run your business through a company, you need to register your company and get an ACN. You do this with ASIC when you start your company. You need to get your ACN before you can get your ABN and tax registrations.
Self-managed super funds Operator
Self-managed super funds (SMSFs) are a way of saving for your retirement.
The difference between an SMSF and other types of funds is that the members of an SMSF are usually also the trustees. This means the members of the SMSF run it for their benefit and are responsible for complying with the super and tax laws.
Setting up
Your self-managed super fund (SMSF) needs to be set up correctly so that it's eligible for tax concessions, can receive contributions and is as easy as possible to administer.
To set up an SMSF you need to:
Our price for New Business Entity Registration at ASIC as;
| | |
| --- | --- |
| Sole Trader, Partnership | $550 |
| Company | $1,300 |
| Company - Discretionary or Family Trust Set-up | $1,320 |
| Company - Unit Trust Set-up | $1,650 |
| Company - Hybrid Trust Set-up | $1,650 |
| Individual Trustees - Bare Trust Set-up | $1,650 |
| Individual Trustees - SMSF Set-up | $1,650 |
| Tax File Number (TFN) Registration | - |
| Australian Business Number (ABN) Registration | - |
| Goods & Services Tax (GST) Registration (if required) | - |
| PAYG Withholding Registration (if required) | - |
Please be advised that these minimum prices are for execution only services and do not include any taxation or financial planning advice provided to clients.
Standard Disclaimer: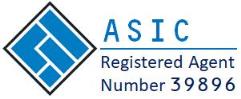 The numbers represented above are to be used as an estimate only. The above Cost Summary does in no way constitute a warranty of final pricing. Estimates are subject to change if the project specification or terms of contract are changed in any way.
The priority of Madinah Star Financial Accounting Pty Ltd will be to bring up to date, all accounting, payroll, and tax filings.