PAYROLL TAX
If you are an employer, you may have a payroll tax obligation. Payroll tax is a state and territory tax on the wages you pay as an employer.
It's calculated on the amount of wages you pay each week/fortnight or month and payable in the state or territory of Australia where the services were performed.
Wages liable for payroll tax include:
Not all businesses will have a payroll tax obligation. You only have to pay it if your taxable wages (or your group wages) exceed the threshold ($18,200 Victoria) in your state or territory.
Each state or territory has a different tax threshold as well as registration process.
PROCESSING A PAYROLL
To process a payroll the following procedures are required:
| | |
| --- | --- |
| Identification of input documentation | Processing (calculating) the payroll |
| Preparing Payroll reports | Preparing the journals and general ledger |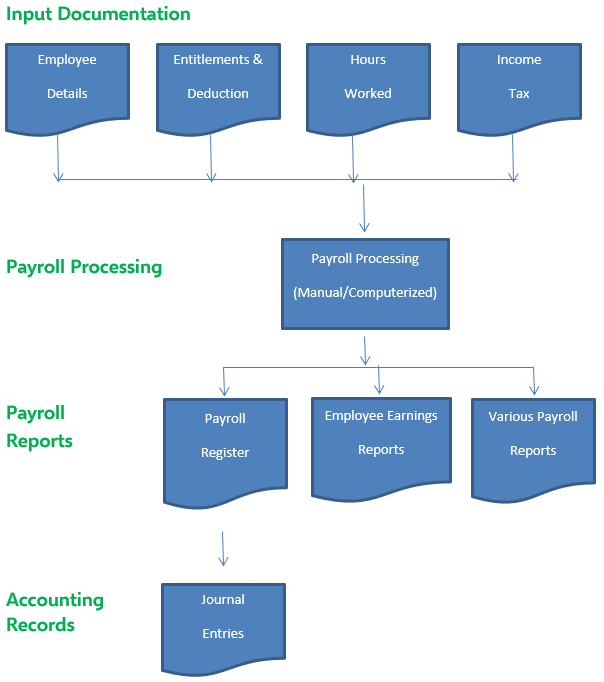 SINGLE TOUCH PAYROLL
Single Touch Payroll is the next step in streamlining your payroll reporting. It will change the way you report your employees' payroll information to the ATO.
It starts from 1 July 2018 for employers with 20 or more employees. If you have 19 or less employees, you will need to report through Single Touch Payroll from 1 July 2019, subject to legislation being passed in parliament.
You will report payments such as salaries and wages, pay as you go (PAYG) withholding and super information to the ATO when you pay your employees.
You can do this through your existing payroll software (such as accounting software) as long as it is updated to offer Single Touch Payroll reporting.
PAYROLL SERVICES
We will be responsible for preparing the payroll for staff including following tasks below as required;
| | |
| --- | --- |
| Setup employees in payroll system | Prepare employee's Payslips |
| Prepare payroll weekly, fortnightly or monthly | Lodge Tax File Number declarations |
| Reconcile End of Year wages | Review advise and lodge PAYG Withholding and Superannuation |
| Preparation year end PAYG Payment Summary | Roll over payroll year if applicable |
Payroll process charges is $50.00 Inc GST per hour for minimum 2 hours
The priority of Madinah Star Financial Accounting Pty Ltd will be to bring up to date, all accounting, payroll, and tax filings.